Premium Rain Barrels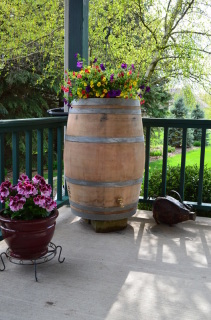 Beautiful Rain Barrels, made from real 2008 California wine barrels. Rain barrels come with brass spigot installed, and all you need to do is to simply connect to your downspout - very simple process!

Rain Barrels conserves precious resources and reduces water bills, Plants love chlorine free rainwater, and collecting rainwater just makes sense.